Truth Tables is a flexible boolean logic calculator and truth table generator. It includes a comprehensive logic tutor which can teach you how to solve truth tables step by step.
Free-form boolean expressions.
Interactive step-by-step tutor to assist learning process.
Handles large tables easily.
Supports a large variety of logical operators.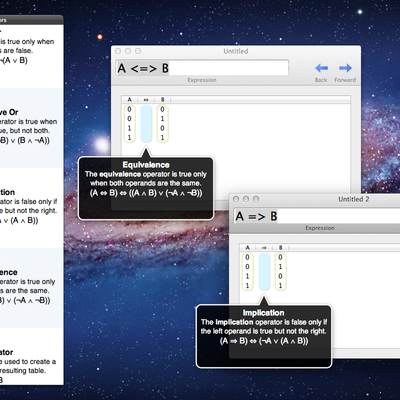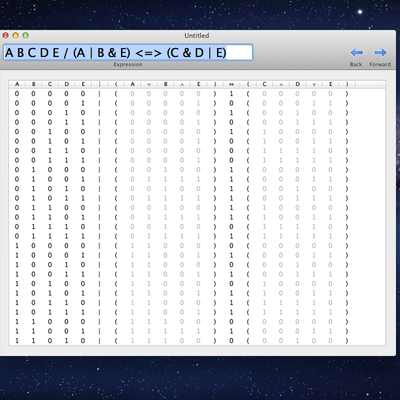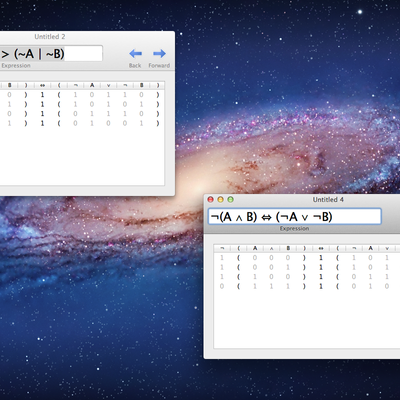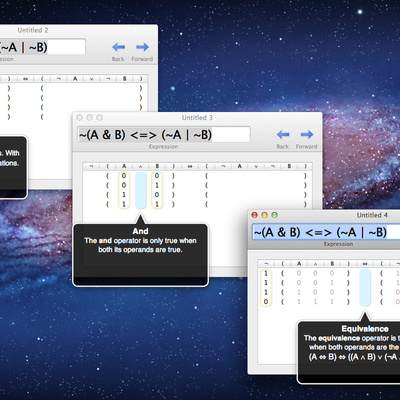 Available on the Mac App Store.